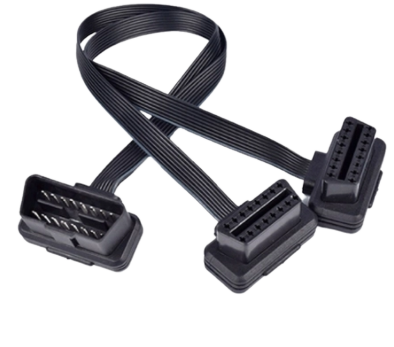 OBD II Y-Cable
This cable leaves an extra open OBDII port allowing you to connect additional devices or for mechanics to access. Flexible material for easy placement.
$20/unit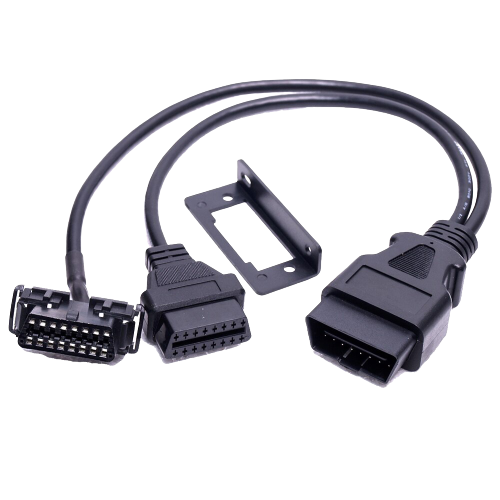 OBD II Y-Cable w/ Bracket
Leave an extra OBD port open for mechanics and still track the vehicle with a plug-and-play device. The cable allows you to hide and tuck the tracker up under the dash.
$25/unit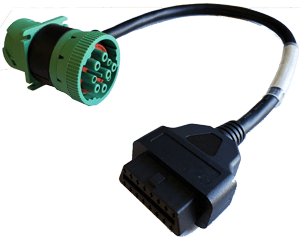 JBUS Adapter
Convert your JBUS port to an OBD and reap all the benefits of the plug-and-play devices on your heavy duty vehicles. Because it's a passthrough adapter, your port is still available and its 90 degree angle makes it more space-efficient.
$40/unit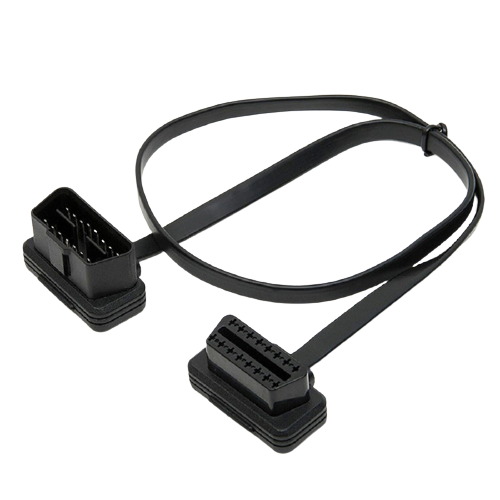 OBDII Extension Cable
For some vehicles where the OBDII device is getting low satellite data, we recommend using an OBDII extension cable. It's a flat, flexible ribbon that can be bent to the left or right, under, over, or around just about anything.
$10/unit.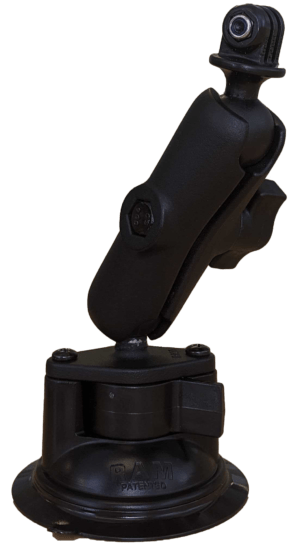 Adhesive Dashcam Mount
Find the perfect viewing angle with this adjustable arm mount with the ability to install anywhere and optional holes for drilling. Approx. dimensions: 3.5" x 3.875" x 8.125"
$35/unit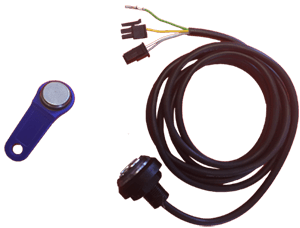 Driver ID Kit
Do your drivers change vehicles on different days? Do work crews switch off between drivers throughout the shift? With Driver ID you always know which driver is behind the wheel of your vehicles on every trip.
$45/kit | $12.50/additional fob